Latest Notifications
No new notifications at this time.
Current Outages
---
Public Power Week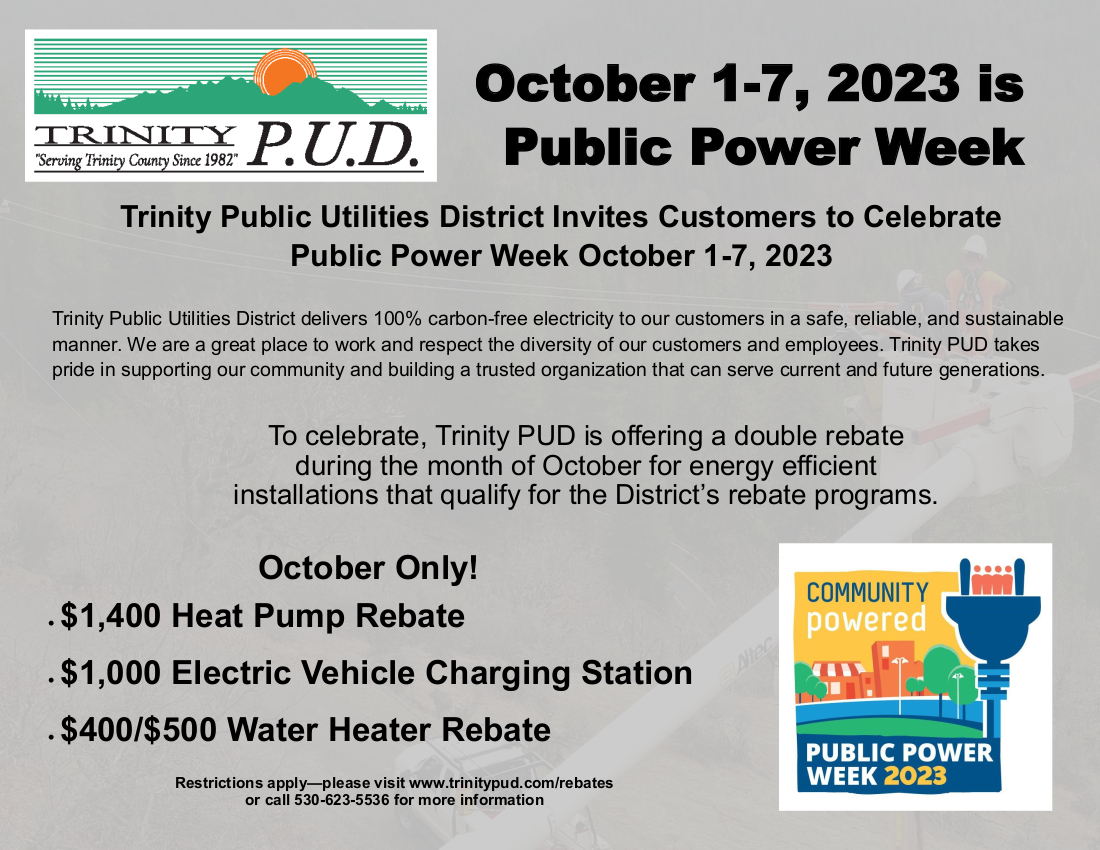 ---
New Electric Service Installation or Upgrade (Line Extensions)
To request a service upgrade, or installation of electric service to a property or building that does not have existing service, please visit our Construction page.
Please call (530) 623-5537 for more information about line extensions.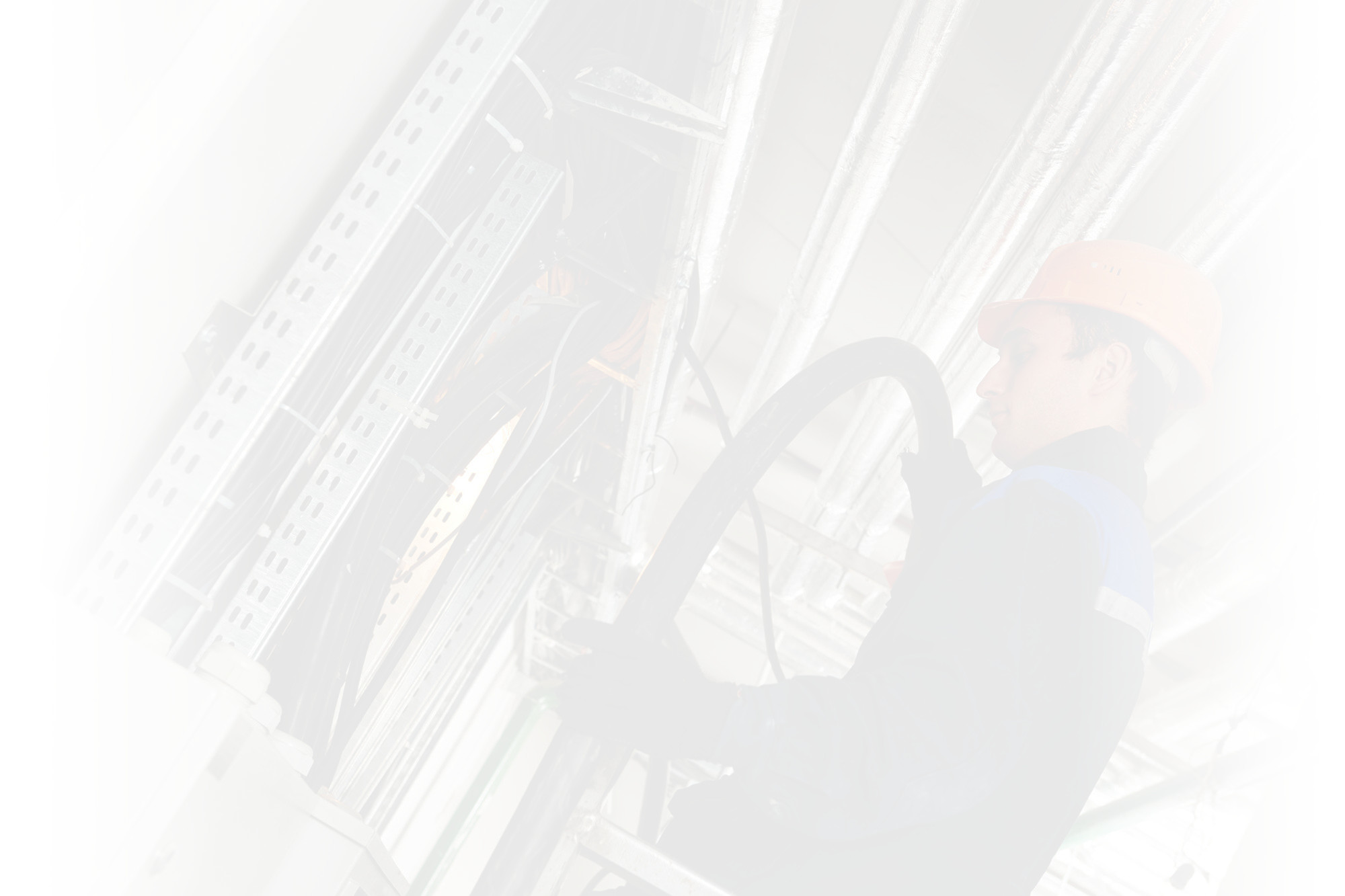 Billing
Find useful programs and opportunities that can help you with your electric bill.
Rebates
Discover how you can get money back on products that can help you save energy.
Current Rates
Our Rate Plan Comparison Sheet helps you review rate options side by side.
Connecting or Transferring Service
To request electrical service in your name at a new or existing location, please submit Proof of Ownership or a current Rental Agreement (which includes physical location of property, renters name(s) and signature of Property Owner and Tenant), along with a completed Application for Service to info@trinitypud.com.
Please contact the District office to speak with a Customer Services Representative at (530) 623-5536 after submitting your documents or include a phone number you can be contacted at in the body of your e-mail. Service connections and/or transfers must be completed during normal business hours.
Enroll in SmartHub!
Manage your account like never before. SmartHub has several features that make managing your account as easy as possible. SmartHub has several features that make managing your account as easy as possible. Whether through the web, or your smartphone or tablet (Android or iOS), you'll be able to pay your bill, view your usage, and receive outage notifications.
---
Call Before You Dig!
Every digging job requires a call.
Smart digging means calling 811 before each job. Whether you are a homeowner or a professional excavator, one call to 811 gets your underground utility lines marked for FREE.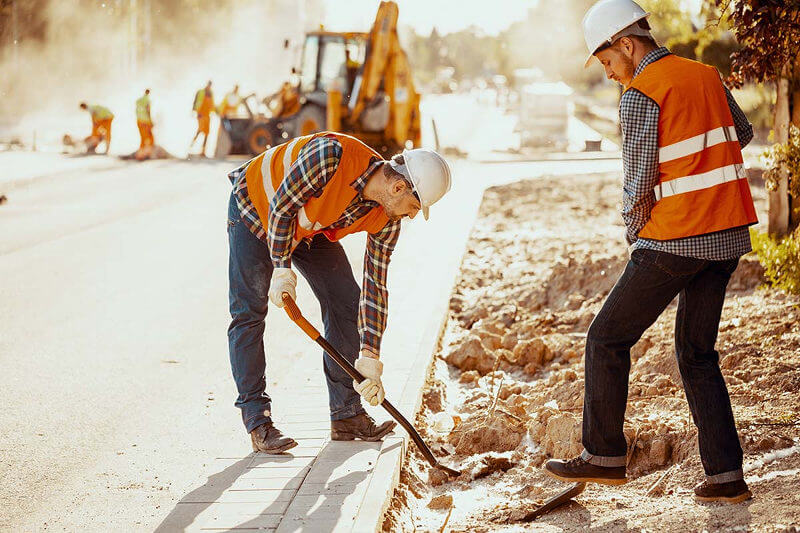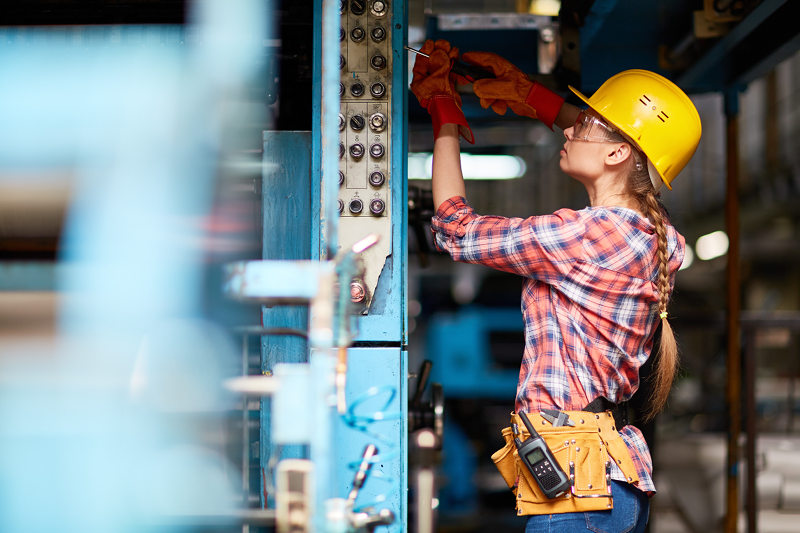 Our Commitment to California
"Trinity Public Utilities District delivers 100% carbon-free electricity to our customers in a safe, reliable, and sustainable manner. We are a great place to work and respect the diversity of our customers and employees.

Trinity PUD takes pride in supporting our community and building a trusted organization that can serve current and future generations."

Mike Rourke, Board President - Trinity PUD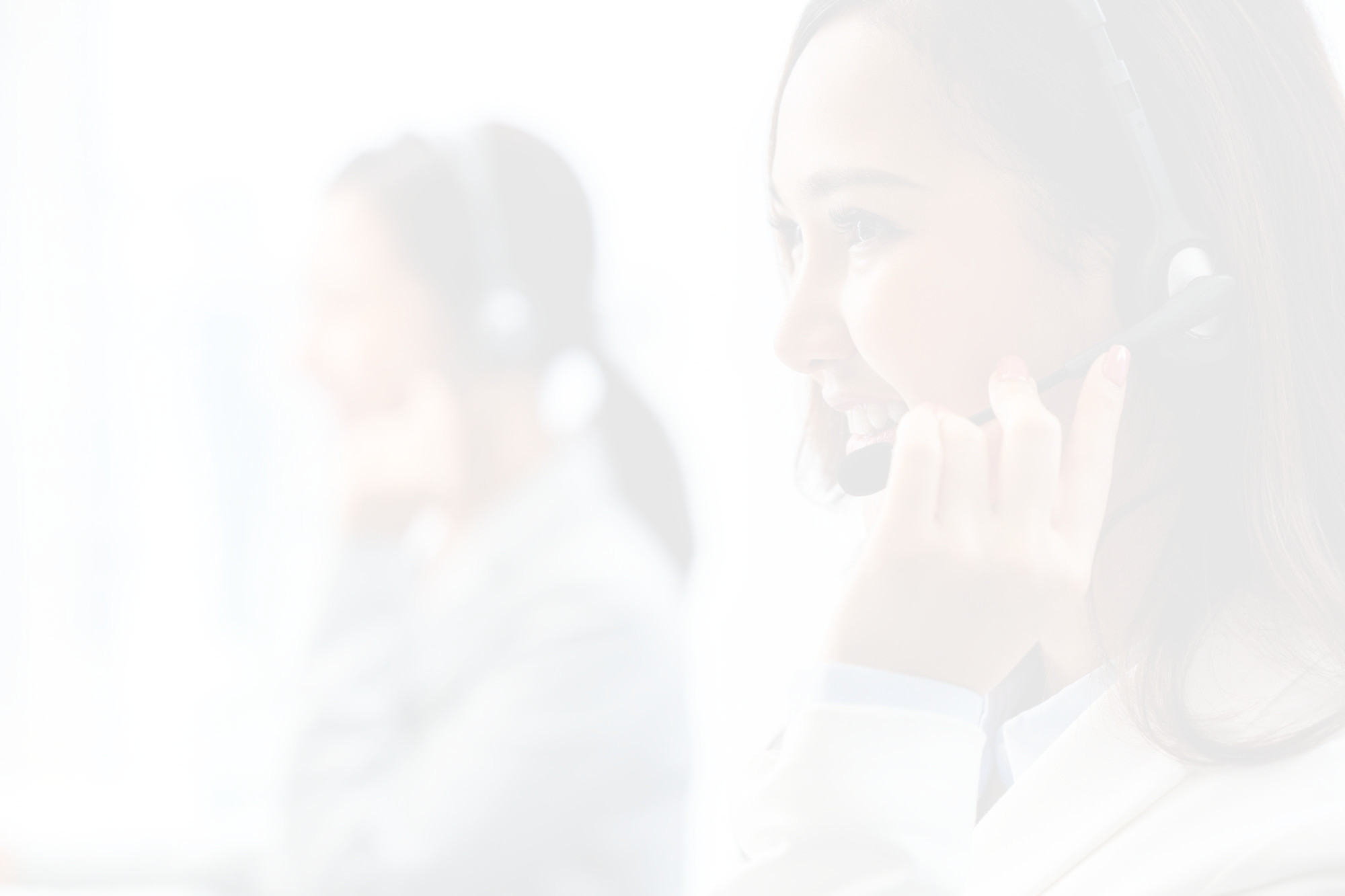 We Are Here to Help
To Report a Power Outage or Obtain Outage Information
Please Call (530) 623-5536
24 Hours a Day, 7 Days a Week
Get In Touch