Skip to Sidebar
Electric Vehicle Charger Rebate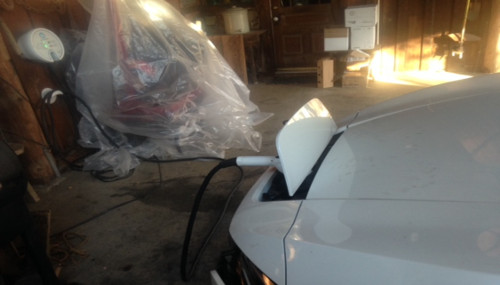 Trinity PUD now offers a rebate for the installation of new Electric Vehicle Chargers. Trinity PUD is offering an incentive in the form of a credit on your device electric account of $500.00 per qualified charging unit
Power your vehicle with Trinity PUD's low cost, renewable, 100% carbon-free hydropower.
Facts
Electric vehicles have come a long way in the past few years. The distance they can travel before a charge has increased which is making it more feasible for residents in rural areas to drive them. Trinity PUD would like to provide an additional incentive to encourage our customers to convert more of your transportation energy to carbon-free renewable hydropower.
Take advantage of Trinity PUD's Electric Vehicle Charger Rebate by completing the application below and contacting the Trinity County Building Department. The rebate is contingent on a final inspection from the Building Department.
Electric Vehicle Charger Rebate Application (PDF)
Submit Your Completed Application To
Trinity Public Utilities District
P.O. Box 1216
Weaverville, CA 96093