Skip to Sidebar
Administrative Staff
Paul Hauser, General Manager
Dale Miller, System Engineer
David DeLange, Vegetation Program Manager
Julie Catanese, Chief Financial Officer
Mike Garcia, Electric Superintendent
Sarah Sheetz, Administrative Services Manager
---
Board of Directors
Mike Rourke, President of the Board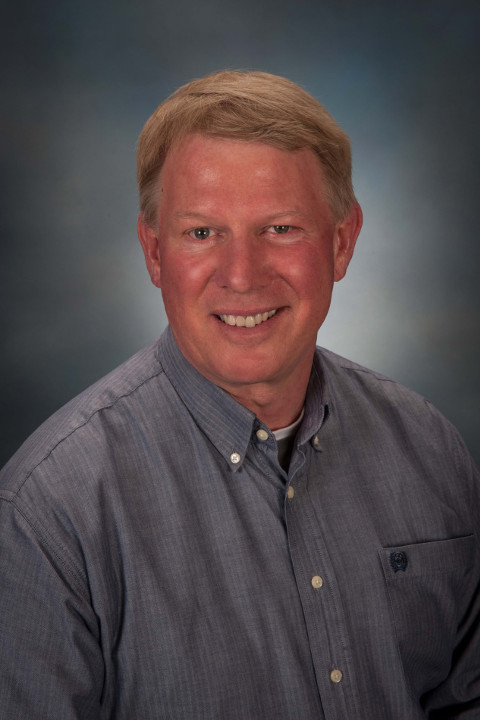 I was raised on the family ranch in Hayfork. After graduating from High School, I attended Shasta College and Chico State University where I earned my Agriculture Teaching Credential. In 1984 I was employed by Trinity High School as the agriculture teacher which provided me the opportunity to move back to Hayfork and the family ranch. Along with my wife, Margaret, our children, and grandchildren we operate the 900 acre, 150+ year old Rourke Ranch. The Rourke Ranch consists of irrigated hay, range land, cattle, timber production, fee-based hunting, and training ground for the sixth generation.
Over the last 20 years I have also served as a Board Member of the Trinity County Resource Conservation District. All these experiences have provided me many opportunities to interact with people, businesses, communities, and government agencies. I believe that this will help me in my service to the Trinity P.U.D. Now that I am retired from Teaching I will have more time to focus on the needs of the District.
I envision a very "bright" future for Trinity P.U.D. There are and will continue to be many challenges to maintaining the electric service for our customers. The integrity that the current and past Board Members, Managers, and Employees have provided is essential to our continued success. I plan to be an integral part of both maintaining the current great service and working towards a new and expanded role of Trinity P.U.D.'s future.
---
Alex Cousins, Vice President of the Board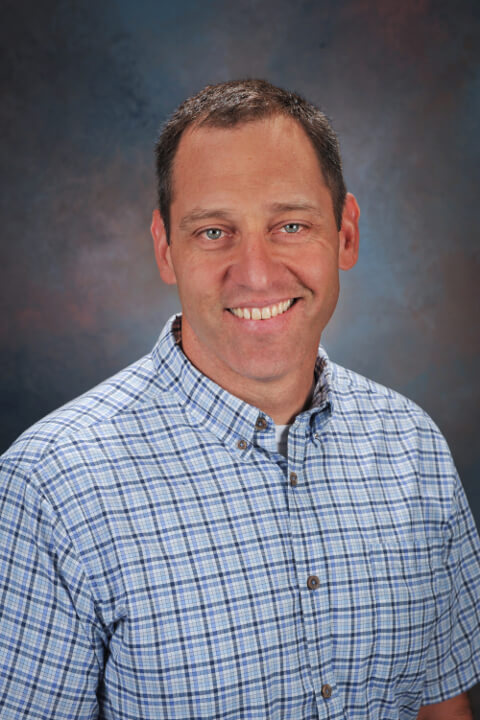 I'm fortunate enough to be able to call Trinity County home, and have been for my entire life. After graduating from Trinity High I obtained a Bachelor of Arts from Chico State, and a Masters of Arts from San Diego State. And now I'm excited that my wife Sally and I, are able to raise our two children here.
20 years ago I returned from college to work for Trinity County, as an assistant planner. I finally settled with the Trinity County Resource Conservation District, working and managing there for 8 years. Recently I moved to work for Trinity River Lumber Company and North Fork Lumber Company, as sales manager.
I'm activity involved with the community, also serving on the board of directors of the Highland Art Center, the Trinity River Community Partners, and the Friends of the TCRCD.
I enjoy everything that Trinity County has to offer, including the endless recreational opportunities, such as kayaking, mountain bike, backpacking and backcountry skiing.
Trinity PUD, and the reliable, affordable power it provides, is an important resource for Trinity County. Ensuring its viability for today, and for future generations, is an important responsibility for the board, and I'm honored to be a part of the team.
---
Andy Johnson, Clerk of the Board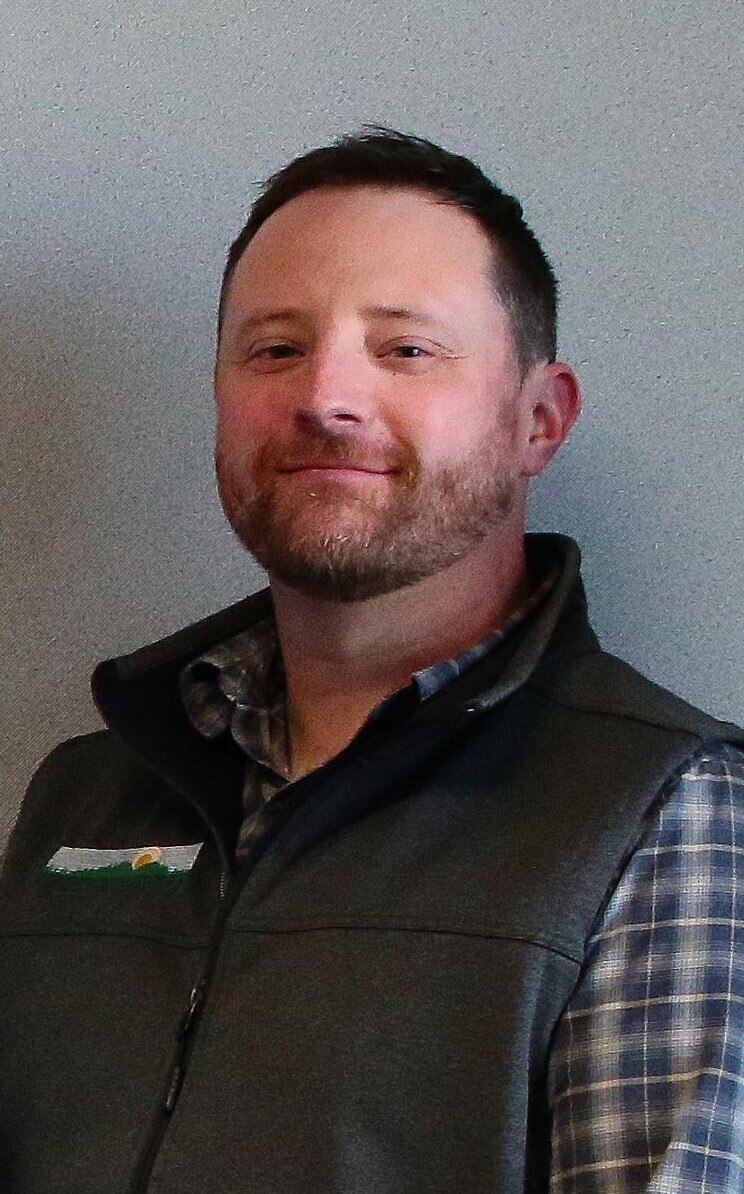 I moved to Trinity County in 2018. After spending 15 years in Minnesota, I consider myself fortunate to now live in a beautiful and friendly community I frequented for family vacations.
I attended Humboldt State University and also Minneapolis Community and Technical College, earning a degree in Architectural Technology. I have worked for many years in the architectural design world and have spent the last 12 years as a Senior Designer and Project Manager for NV5, a nationwide engineering firm that offers architecture, engineering and construction services. I get great satisfaction seeing a team of people collaborate from project concept through design to ultimately creating unique buildings that withstand the test of time.
Being a part of the Trinity PUD board has made clear the value of locally governed entities and special districts. To put our literal neighbors, families and friends best interests forward has its challenges. Mitigating the risk of wildfire, challenges related to weather, climate, terrain, and aging infrastructure are some we face together as a board. The reward is maintaining a legacy of affordable, carbon free power and respectable jobs for our local economy.
I am an active member of the North Fork Grange and spend my spare time seeing live concerts and enjoying most outdoor activities including backpacking and paddling. Some of my favorite times are spent hanging out by the river with my wife of 19 years and our two children. We also have a couple of dogs, and one cat.
---
Nick Goulette, Director
More Information Coming Soon
---
Amanda Barragar
Like many people in Trinity County, I am dedicated to maintaining a good quality of life for our "neck of the woods". Having grown up here, and raising two children with my husband Josh in the same home my parents built, I am proud to give back to our local community and serve on the Trinity PUD Board.
I spent most of my early adult years traveling and going to college. Through all my travels I learned how beautiful, resource rich, and safe Trinity County really is and am grateful to call this place my home.
I earned two degrees in Environmental Sustainability and Cultural Anthropology from Southern Oregon University in Ashland, OR. The combination of social sciences and environmental issues sparked a deep interest of how we relate to our environment, how policy shapes landscapes, and how our local environment shapes culture.
With my degrees I have gained valuable career and life experiences. Over the years I have worked as a wildland firefighter, wilderness patrol, ethnographic researcher in rural mountain communities, grant writer and an independent contractor for environmental firms.
For the last seven years I have served as the Executive Director for Ascend Wilderness Experience, a Trinity County based nonprofit dedicated to providing experiences in wilderness for people, especially youth, primarily through backcountry trips and stewardship projects. Ascend is the only community organization based out of Trinity County doing boots on the ground stewardship projects in the Trinity Alps Wilderness Area.
I'm honored to bring years of community organizing, policy experience, and systems knowledge to the Trinity PUD Board of Directors to best serve our community.